Medical Checkup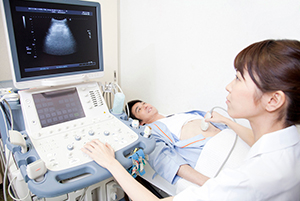 A general, thorough Medical check-up aims to prevent lifestyle-related diseases, detect cancer early on, and more.
Your health affects more than just yourself. It is extremely important to your family and to society as well. We recommend a thorough Medical check-up to offer you a full and healthy life.
In addition to general, thorough Medical check-ups, you can also have a more detailed Super Medical Check-Up here.
Our Super Medical Check-Up is different from simply a traditional or standard check-up with additional and optional screenings added on. Instead, it is a program that allows you to undergo a wide variety of examinations in a short period (1 and a half days), including cranial MRI examinations for cancer, cerebrovascular disease, etc., (including PET/CT scans, gastroscopy, etc.), in addition to all that is included in a traditional check-up.
Super Medical Check-Up Features
►Cancer screening and MRI examinations, together with a traditional Medical check-up.
►Examinations typically performed separately, such as PET/CT scans and gastroscopy, can be done at the same time.
►Prostate cancer screening for men, and uterine cancer screening for women is included by default.
*Breast cancer screening for women and some other cancer screenings are optional.
►In general, these super Medical check-ups receive priority and we arranged our schedule so that you don't have to wait long.
►After the check-up is finished, our director or assistant director will clearly explain the results to you.
►You can have lunch at the Restaurant Vie Brute next door to the hospital during the 2 days required for the check-up (price included).
►There is no need to spend the night at the hospital after the first day, and you can go to the hospital from your own home on the second day, as well.
►There is a place to stay near the hospital if you live far away.
Examination Details
Standard examination
Details
Explanation
Price

Consultation

(Explanation of Results)

Explanation from our director (or assistant director)

Please contact our center or the

coordinator

Body measurements
Height, weight, BMI, abdominal circumference, medical history, hearing, sight
Blood pressure
Blood pressure measurements
Blood tests
General examination (red and white blood cell count, hemoglobin content, platelet count, and hematocrit)
Sugar (blood glucose, HbA1c)
Liver function (AST, ALT, γ-GTP, ALP)
Lipids (total cholesterol, triglycerides, HDL cholesterol, LDL cholesterol)
Kidney function (creatinine)
Hepatitis (HB s antigen analysis/half quantity, HCV antibody analysis/quantity)
Other (CRP, uric acid)
Tumor markers (CEA, CA19-9, AFP (PSA for men))
Urine analysis
Proteins, sugars, occult blood, sediment
Electrocardiogram (EKG)
Pulmonary function test
Lung capacity
Bone density examination
Fecal occult blood test
Fecal samples (2 days)
Gastroscopy
Gastroscope

*Upper endoscopy only. Lower endoscopy requires an extra fee.

Examination for stomach cancer risk
Helicobacter pylori (stool sample)
Abdominal ultrasound
Abdomen (liver + B22, gallbladder, kidney, spleen, pancreas)
Echocardiogram
Heart
Cranial MR scan
MRI, MRA (brain, head, and neck)
PET-CT
Uterine cancer screening (for women)
Pelvic examination, ultrasound, and cervical cytology
Optional Examinations
If you would like any optional examinations (listed below), please let us know.
We apologize if we are unable to fulfil your request due to scheduling conflicts with staff.
Cancer screening (mammography or ultrasound), ABC screening for gastric cancer, thyroid ultrasound, cervical blood vessel ultrasound
… (Please contact our center or the coordinator)
Lower endoscopy (Please contact our center or the coordinator)
Additionally, an interpreter must be present when taking oral whole bowel irrigation solutions.
How the Health Check-Up Works
The Super Medical Check-Up is held Friday through Saturday for 1 and a half days.
Depending on scheduling, some of the examinations or tests may be performed in a different order than planned.
The times given are only for reference, with examinations and tests occurring before or after the listed times.
Examination Days
In general, the 1st, 3rd, and 5th Fridays/Saturdays of each month.
*Appointments must be made at least 2 months in advance in general. We apologize if we are unable to schedule your examination on the day that you request due to demand for specific dates.
*If you need to cancel less than 4 full business days before your appointment, a fixed cancelation fee will be incurred.
*The examination fee does not include accommodations. If you require accommodation for Friday night, we can give you information about our partner hotel.
*Please let us know if you need to request a day other than Friday/Saturday for your examination.
*Fasting (no food or drinks) is required from the day prior to your examination. Please plan accordingly.
*As a general rule, we do not offer treatments, regardless of the results of your examination. Thank you for your understanding.
Day One (Friday)
| | |
| --- | --- |
| 8:00 am | reception, change clothes, explanations |
| ↓ | Height, weight, abdominal circumference, sight, hearing, blood pressure, urine sample |
| ↓ | Electrocardiogram (EKG), pulmonary function test |
| ↓ | Blood sample, PET-CT |
| Lunch | - Restaurant Vie Brute |
| ↓ | Bone mineral density test |
| ↓ | Cranial MRI |
| 1:30 pm | Change clothes, finish |
Day Two (Saturday)
8:20 am
reception, change clothes
↓
Abdominal ultrasound
↓
Echocardiogram
↓
Gastrocamera
↓
Explanation of the results
11:00 am
change clothes, finish
Lunch

Enjoy lunch at the Restaurant after your results.

*You cannot eat for approx. 2 hours after an endoscopy.
Other Precautions
There are differences between male (prostate tumor markers) and female (uterine cancer) examinations.
Please make payments via bank transfer at least 3 days before your appointment.
Making Reservations and Contact Info
We do initial acceptance screening and treatment payments through , three international medical coordination companies that offers translation and interpretation, to help make the process smoother, safer, and more comfortable for non-Japanese patients requesting a Medical check-up.